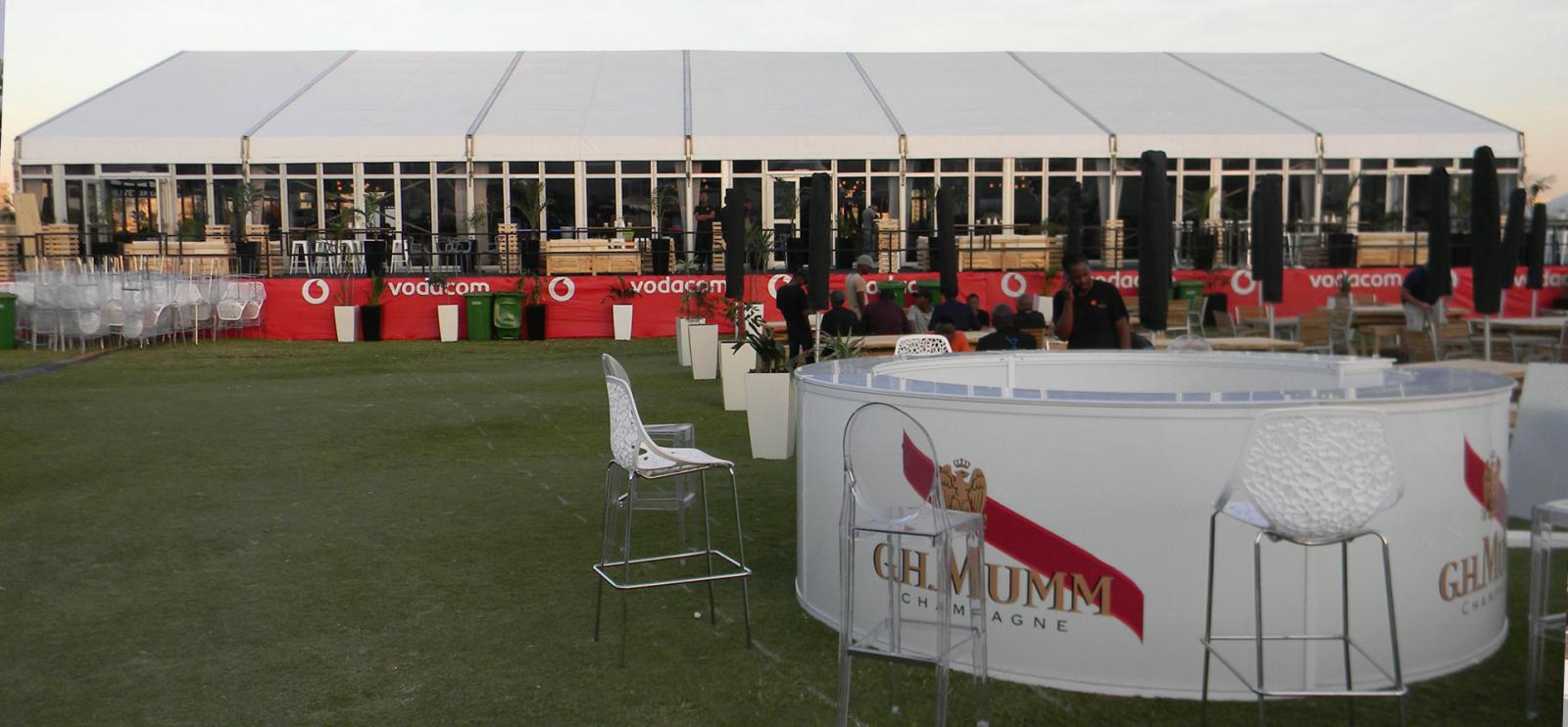 Outdoor Events
With more than 40 years' in the international events management sector, GL events offer a service like no other. GL events have been there, done it and have the results to prove it.
Quite simply, GL events are equipped in every way to provide all infrastructure for almost any outdoor event.
The professional GL events team will ensure optimal use of available space and integrate all functional, technical and aesthetic requirements.
The experienced regional project managers provide full support during the project, whilst committing to a responsible approach when implementing activities.
GL events offer tailor-made solutions, giving due consideration to budget and scope, whilst importantly adhering to governmental and municipal regulations.
Providing integrated solutions, the primary objective is the delivery of superior service and nurturing long-term relationships with clients, both of which are crucial contributors to the success of an event.
The comprehensive guideline below may be helpful when considering an outdoor event.
The GL events team will be right at your side.  Sweating the small stuff: Remember when hosting an outdoor event, careful attention is needed to cover smaller details which would ordinarily already be in place if the event was taking place indoors
Choose the right venue: Space, indoor restrooms, picnic tables, sufficient parking, wheelchair friendly
Consider logistics: Easy access for the crew to load equipment, functional electricity that can accommodate any technology being used •
Be prepared for the weather: In case of inclement weather, always have a back-up plan. We will suggest a back-up plan and be on standby should this be required.
Communication: Bad cell phone reception is a killer. A radio-controlled communication system is far more reliable
Stick to the rules: Noise ordinances, fire safety, city ordinances to ensure that outdoor space is compliant and that the event runs smoothly and without interruptions
Choose a menu wisely: Improper food storage can ruin an event. Choose a menu with food that won't spoil quickly and serve it at the appropriate temperature
Make sure guests are comfy: Weather dependent, it is good to provide accessories like water bottles, light blankets, air conditioners or heaters
Lighting: Good lighting is a must. Not only for guests' safety but it also creates a warm ambience