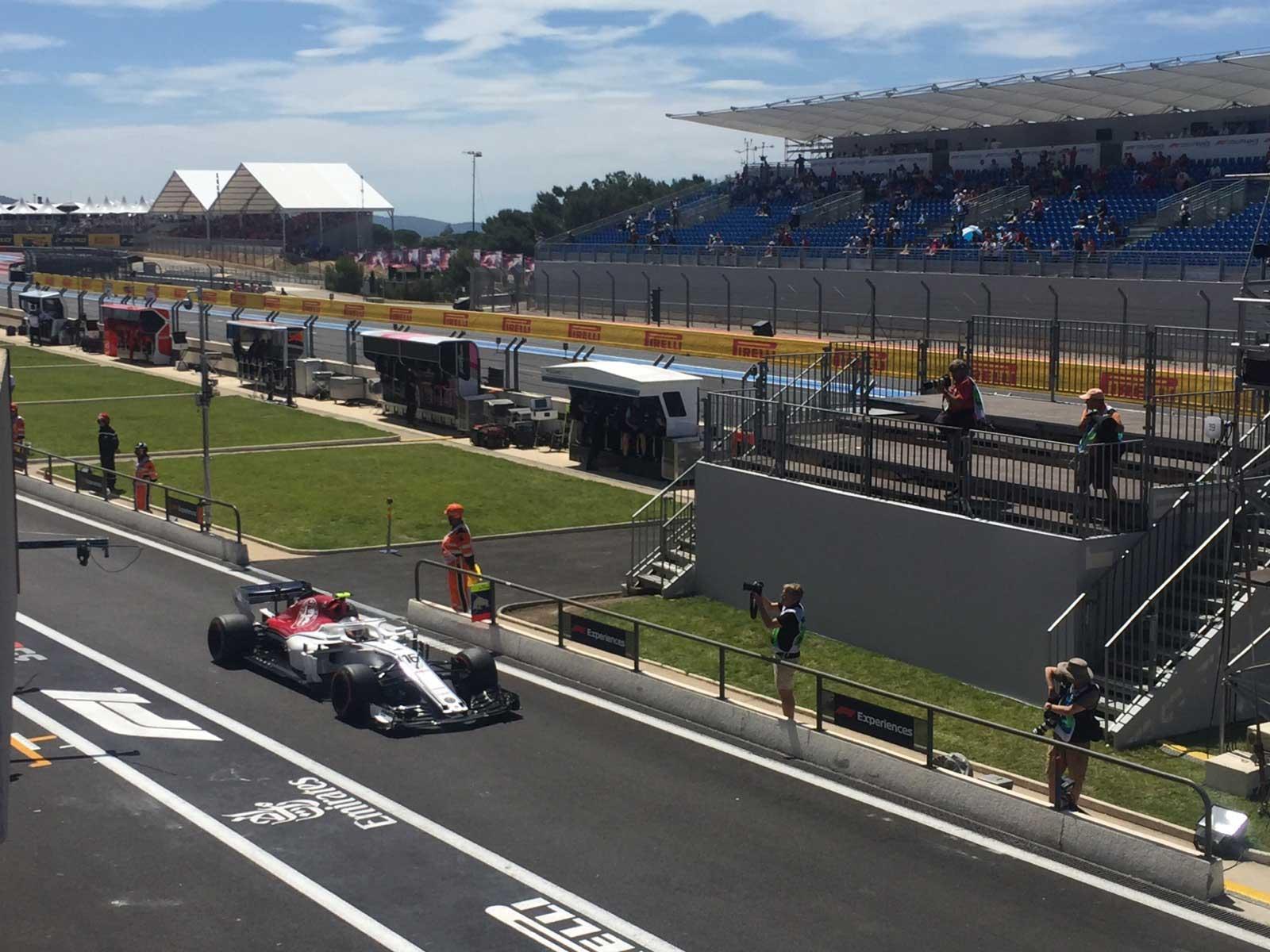 FRENCH FORMULA 1 GRAND PRIX 2018 - LE CASTELLET
The longest grandstand ever installed by GL events in France.
GL events, service provider to the event for 5 years

The French Formula 1 Grand Prix returned to the Paul Ricard Circuit in 2018, after a ten-year absence. This major competition took place from 21 to 24 June 2018, and racing fans enjoyed a great programme of exciting, fun events and activities, including autograph sessions with the drivers, free practice sessions during which the teams fine-tune their cars' settings, the drivers' parade around the track, and a great concert.

As a service provider to this event, further to the signing of a five-year agreement with the Circuit Paul Ricard and the "Grand Prix de France - Le Castellet" Public Interest Group (the organiser of the event), GL events was in charge of setting up the stands laid out at various strategic points around the track. The Group's teams installed the longest grandstand ever set up by GL events in France.

An exceptional structure that underlines the Group's unrivalled expertise 

This exceptional technical feat required more than a year of studies, involving the Group's expertise in various fields, such as engineering and geotechnics. The grandstand took two and a half months to assemble and involved significant resources.
Several divisions of GL events were also in charge of various installations and services, including furniture, audiovisual services and signage, the general-public reception structure, the central Renault stand located in the track's fan zone, as well as three VIP hospitality areas designed and built by the Group.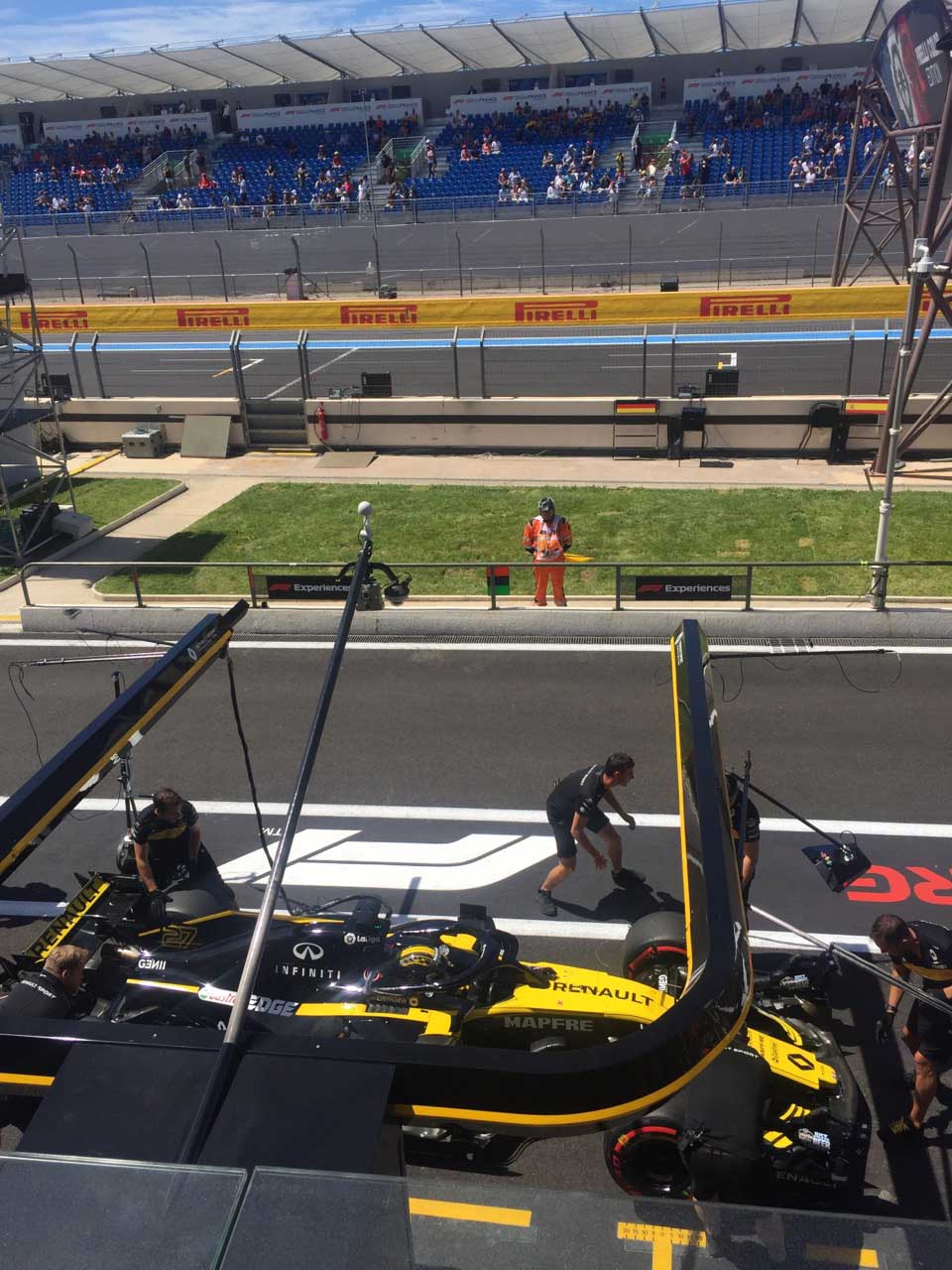 GL events provided high-quality events services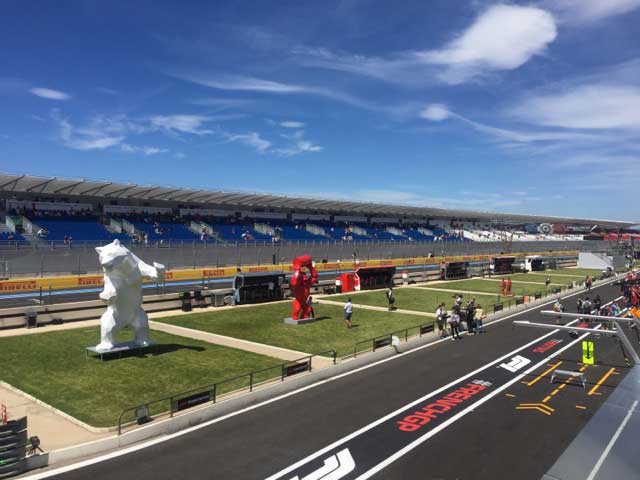 VIP Hospitality service

The Profil agency provided hospitality services throughout the event in all the organiser's hospitality areas, as well as for Renault directly on the track, and for Velocity at the F1 Festival in the Villa Méditerranée. On the Sunday, more than 200 stewards and hostesses worked in the different hospitality spaces: reception area, VIP car park, handing out gifts, presidential lounge, orientation, tourist office...

GL events provided high-quality events services that match the status of this major event.
Key Figures
52,000
grandstand seats were installed, including a 12,000-seat grandstand with covered VIP boxes on the upper level stretching 350 metres along the pit-lane straight (the location of the start and finish line).

+200
people mobilisated and nearly 170 semi-trailers of equipment.

5,000m²
of structures for the general-public reception area

400m²
central stand for Renault (8min height)

3
VIP hospitality areas designed and produced by the Group

+ 200
stewards and hostesses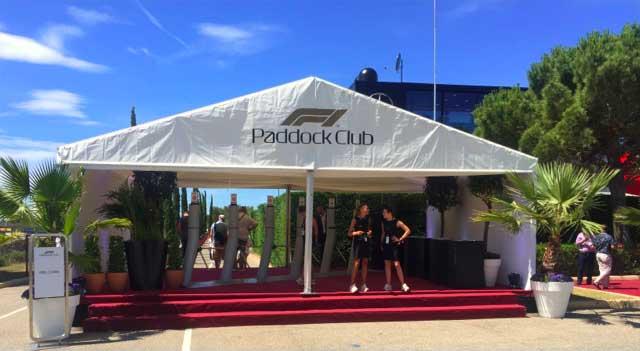 FRENCH FORMULA 1 GRAND PRIX 2018 - LE CASTELLET