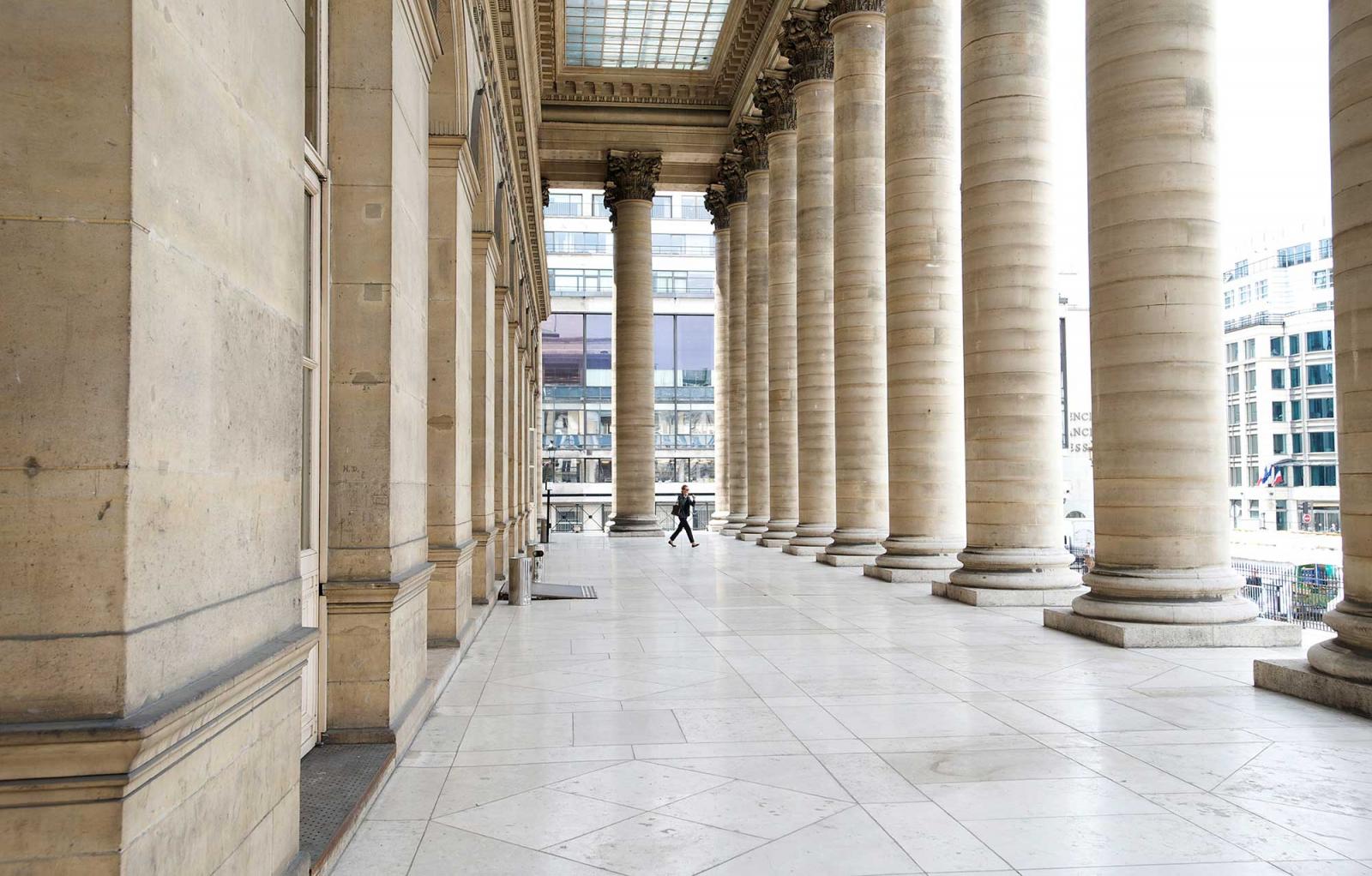 The Bologna Process Conference
Palais Brongniart, a prestigious stage for the "Bologna Declaration".
Participation of 70 countries
On 24 and 25 May 2018, the Palais Brongniart opened its doors to a world-class event: European Ministerial Conference on Higher Education Area or the Bologna Process Conference.
20 years after its launch, 70 national delegations and 55 ministers gathered at the Nave ("La Nef") to mark a new milestone in mobility for students, teachers and administrative personnel by establishing common tools.
Reinforced cooperation
The Paris conference reasserted the cooperation between States, promoting democratic principles of peace and freedom.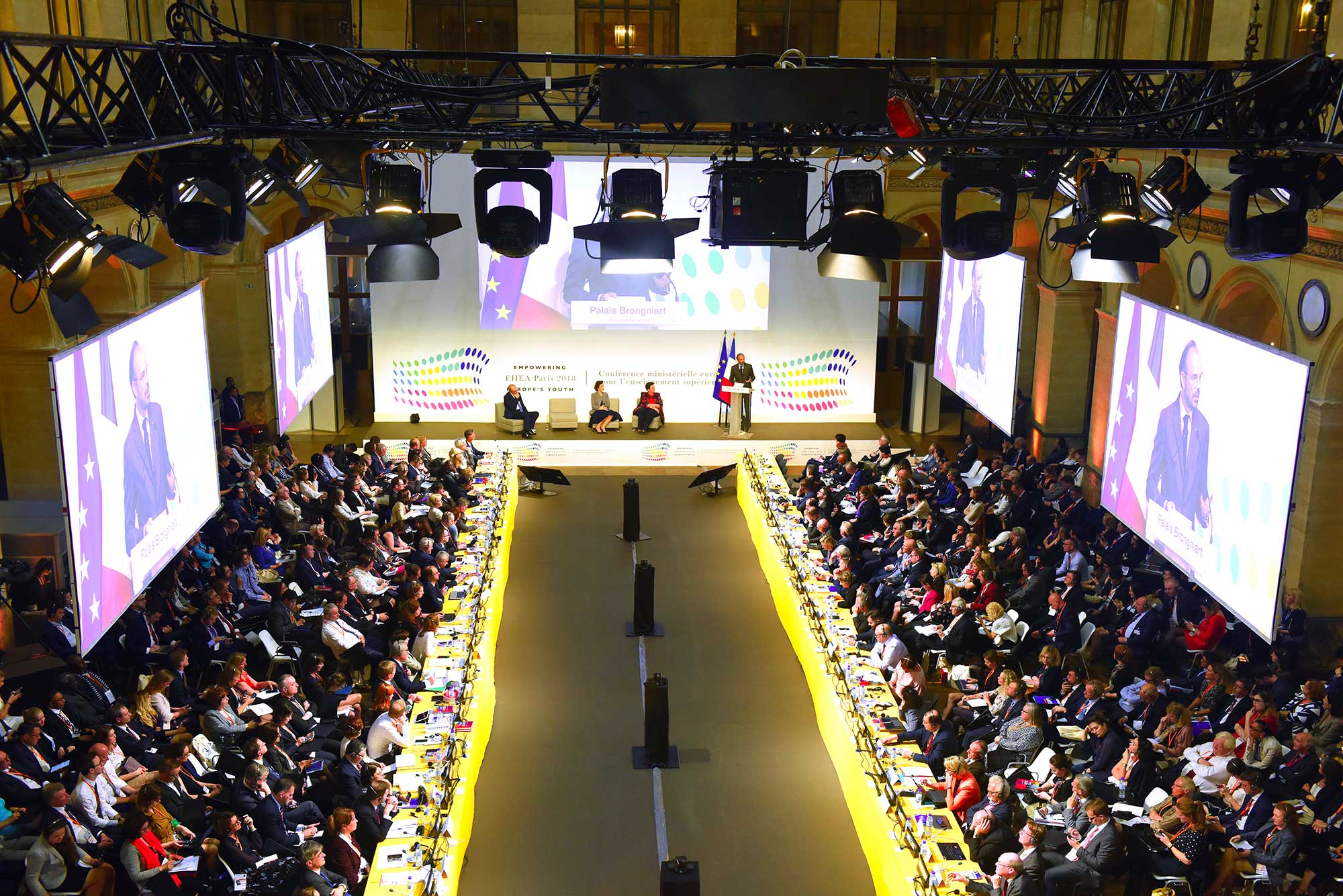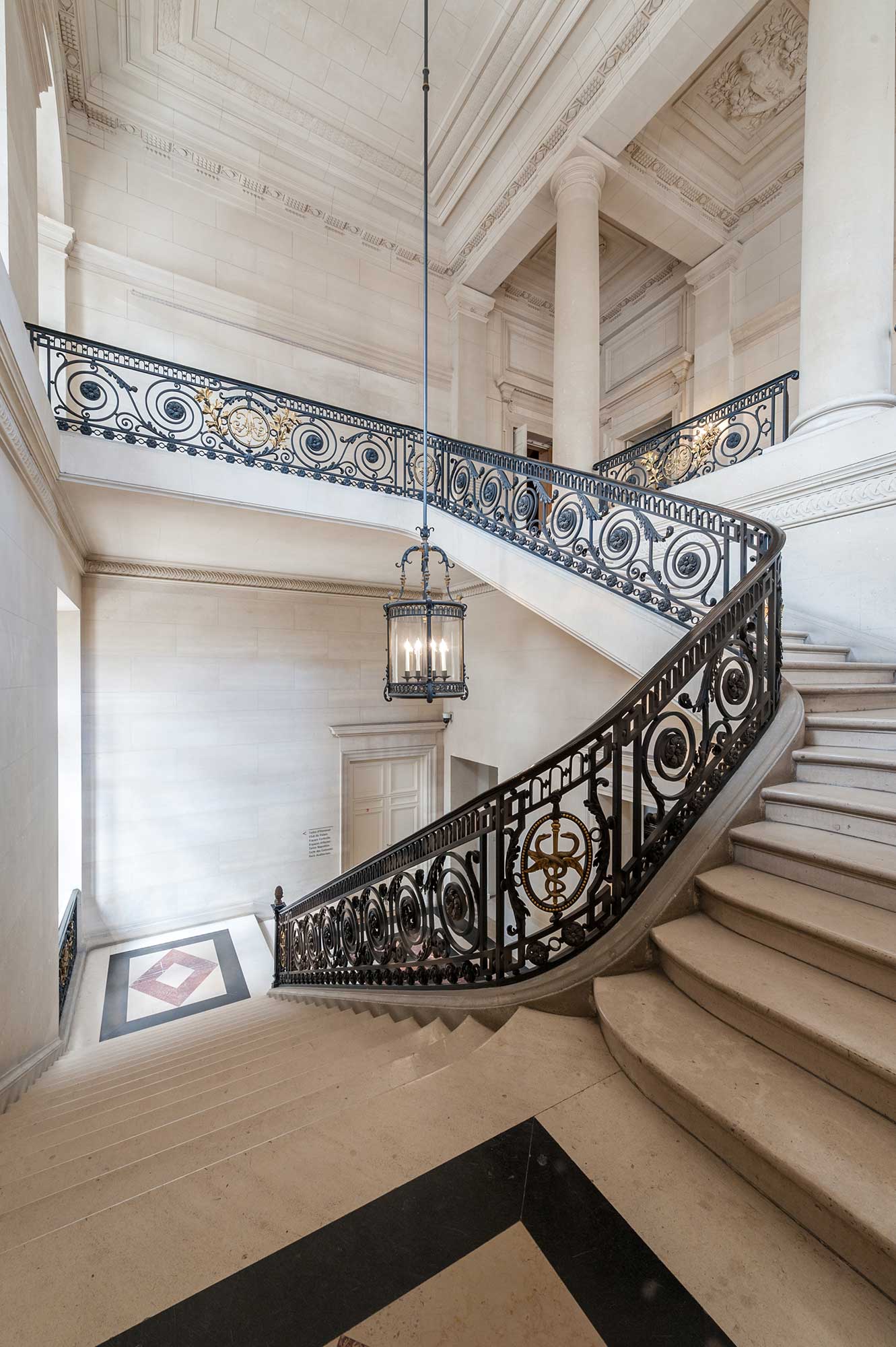 A political forum
The event included a political forum bringing together stakeholders from the universe of higher education from Europe and the rest of the world.
Technical services
Technology occupies an important place in staging the Bologna Process event.
Video, audio and lighting capabilities were front and centre in all halls of the iconic Palais Brongniart venue.
An event where French Prime Minister Edouard Philippe's address was eagerly awaited by an audience that included fifty ministers from around the world at the Palais Brongniart's prestigious reception area and former trading room, the "Nave" (La Nef).
40 technicians were on hand day and night, along with other service providers of GL events Group specialised in large-scale decorations, hospitality services and above all security.
A technical feat combined with several months of work harmonising the contributions of GL events Group different business lines, unique know how for a unique service in a unique venue.
Focus on Palais Brongniart
Home of the French stock exchange for nearly two centuries, today the Palais Brongniart provides a venue for staging major events in the heart of the French capital.
3,000 sqm of space steeped in history for prestigious events with two auditoriums seating 100 and 600 people.
This unique venue, listed as an historic monument, and former capital of the French finance, today hosts major events in the heart of Paris' prestigious business district.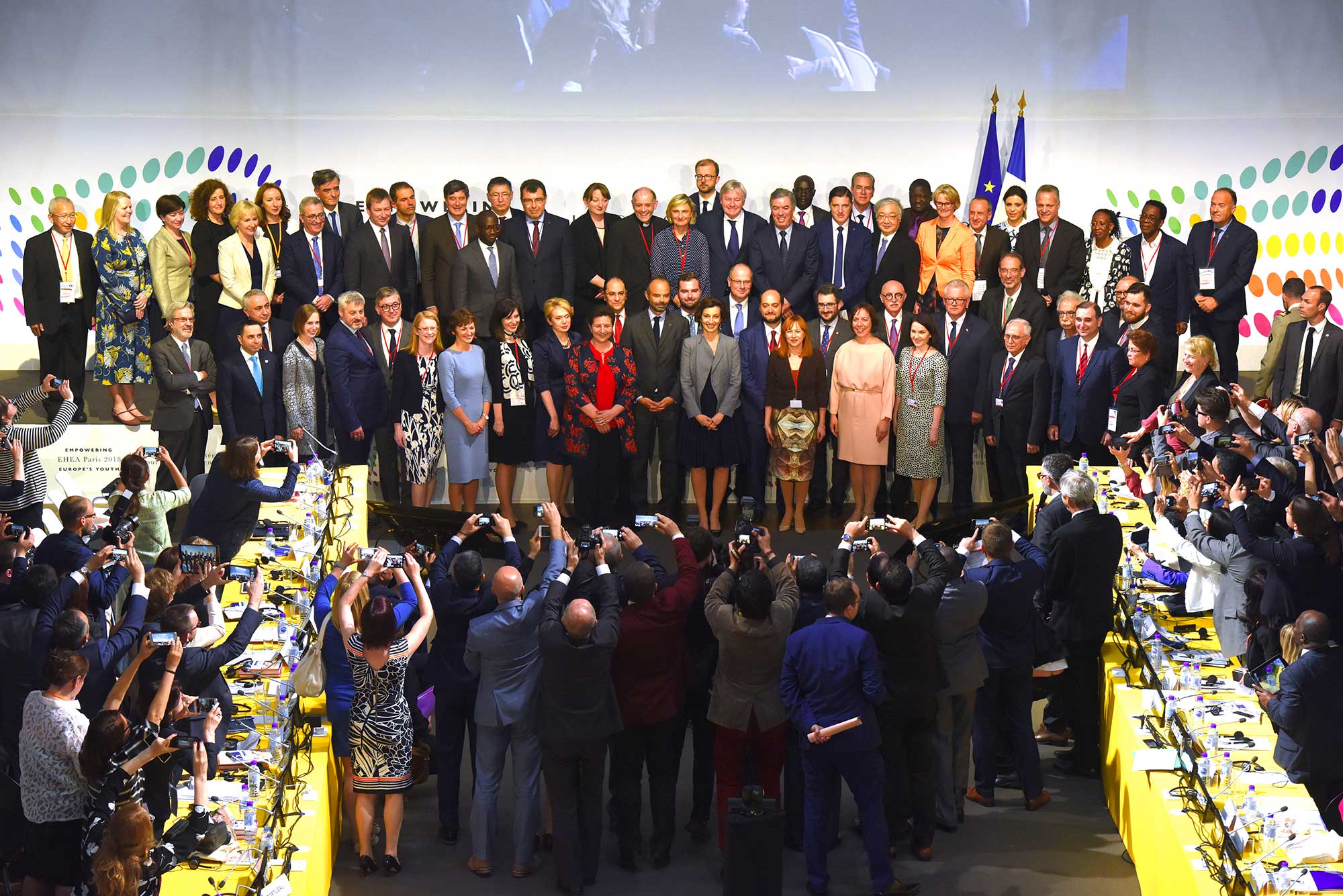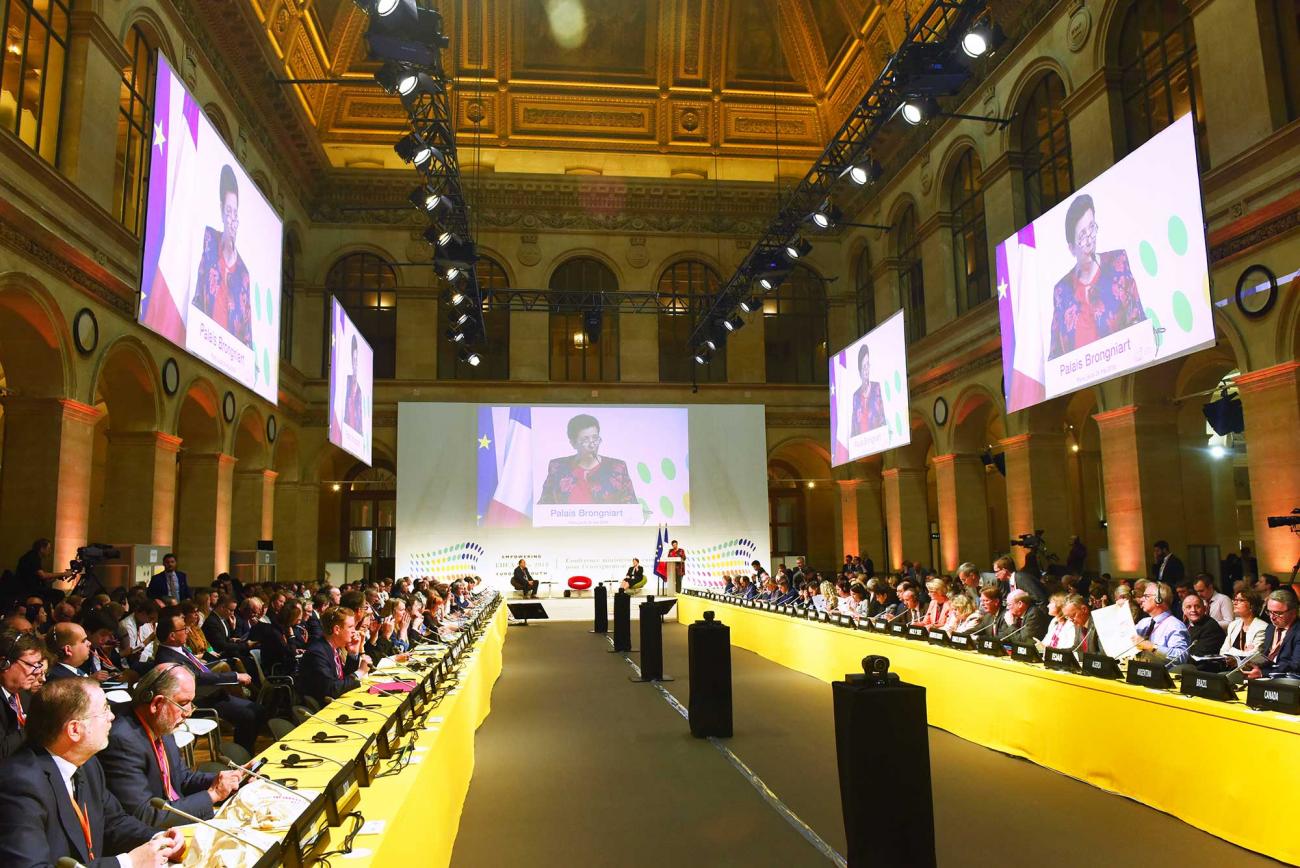 Bologna Process Conference