Add glamour with a glass marquee
While marquees create an amazing ambience for any outdoor event, a glass marquee tent will add just so much more glamour to your function, wedding, gala evening or special celebration.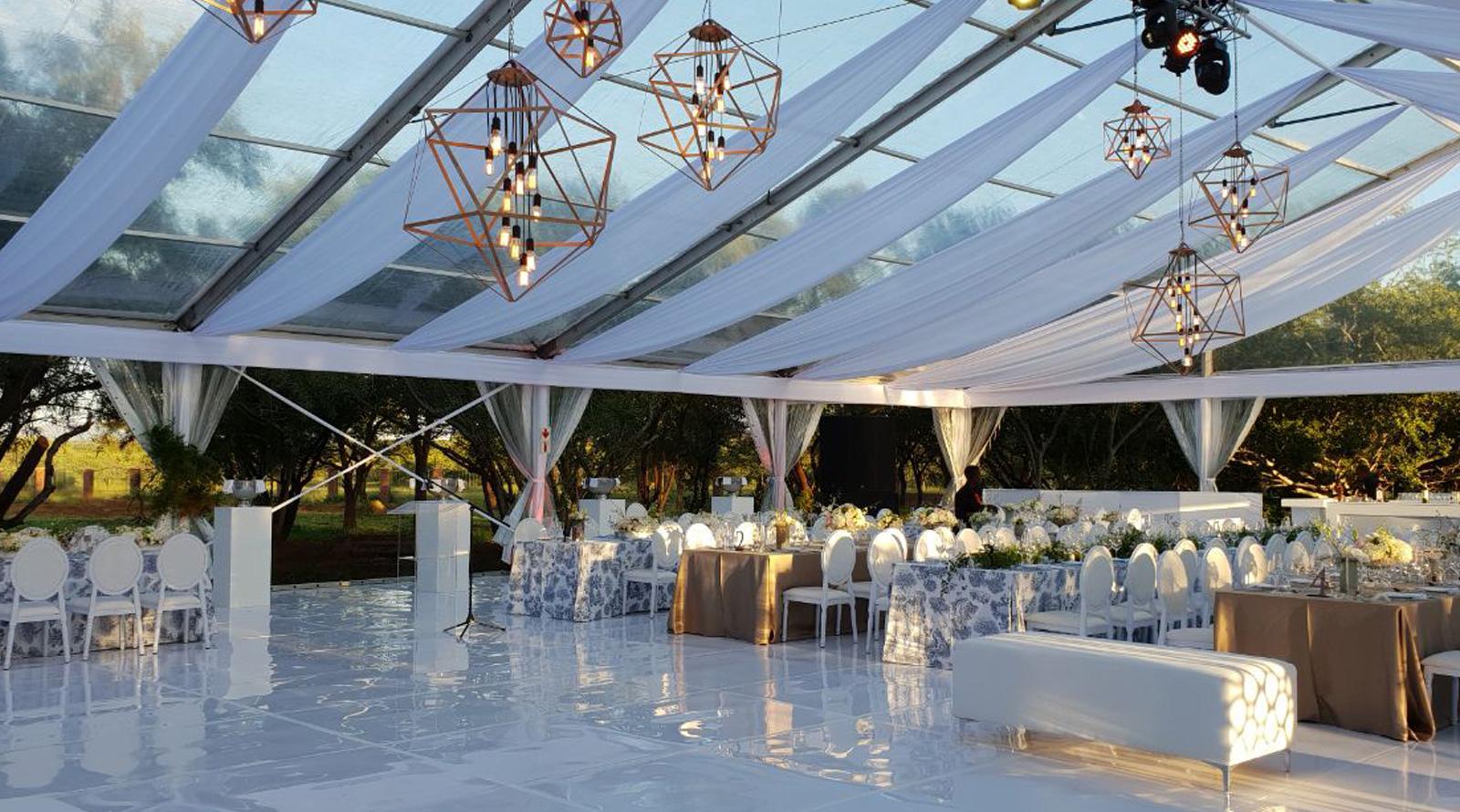 A glass marquee with a clear roof or panels will immerse your guests in nature, as you are surrounded by beautiful uninterrupted views and starry skies. Let's look at five more reasons why it's a great idea to hire a glass marquee tent for your outdoor event.
1.    Glass marquees are spacious

With its clear side panels and roof, a glass marquee will give your guests a feeling of spaciousness. Your venue will seem much larger than it might actually be, which creates a great open-air ambience.
2.    An immersive experience

A glass marquee immerses guests in a dream setting, surrounded by spectacular views, while still being protected from the weather.
3.    Modern take on conventional marquee tents

If you're looking for a more on-trend venue for your event than the conventional marquee, hire a glass marquee. Its clean, clear lines create a more modern feel, while still being versatile enough to use with a vintage conservatory theme.
4.    Flexible in size and design 

The frame structures of glass marquee make them a flexible marquee hire option. The glass marquee can easily shrink or grow to fit your amount of guests and desired layout. You can also decide to have only certain sections of your glass marquee be clear, with other areas being covered.
5.    Easy to erect by a professional team 

Glass marquees can be erected by a professional team on a level surface, where it can be secured properly by pegs, concrete or water ballast.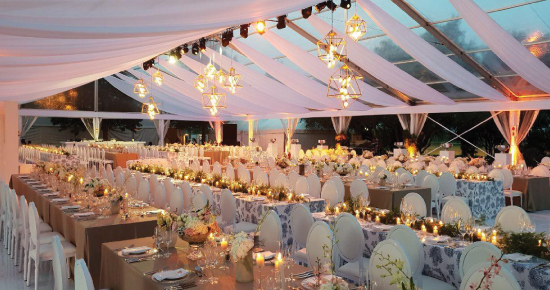 Hire a glass marquee  from GL events
GL events offers a vast range of marquee  for hire in a variety of shapes, sizes, designs and prices – including a glass marquee range. Our unique marquee  portfolio enables you to set up a semi-permanent outdoor event structure with the finish and feel of a permanent structure. 
Our professional service and friendly staff ensure that your guests are well-protected from all elements throughout the seasons.
The free-span marquee have been especially designed to eliminate the need for structural floor mountings that would traditionally limit the available space. Our marquee  are available in PVC or with glass or cassette frontage which gives the illusion of a permanent venue.
GL events' marquee range includes:
•    6m to 25m marquees
•    5m x 5 m Snowpeak marquees
•    Double Storey marquees
•    Hexagonal and armbruster tent structures with glass frontages.

Contact us
GL events South Africa is a leading marquee hire company near you, operating across South Africa with branches in Cape Town, Johannesburg and Durban. Contact us for advice and a tailor-made quote at [email protected].